Team IBIKE is now powered by PowerWatts.  The Team is more than proud to have a sponsor of a pro tour Team, Israel Cycling Academy, believing in what we are doing and where we are going.  We have collaborated with PowerWatts and Premiere Performance Fitness in years gone by and are now solidifying this relationship by combining our teams.  The PowerWatts master's development team was an established green presence in the master's peloton.  Their depth, power and experience are welcome additions to the already strong master's squad that is Team IBIKE.  Team IBIKE powered by PowerWatts will be running deep at every master's event.  We will be charging for podiums in Laval, on the road, in CX, on the track and maybe some MTB.  There will be special attention to align all our 'old man' power for a run at the illusive pink jersey at the infamous Mardis Cyclistes.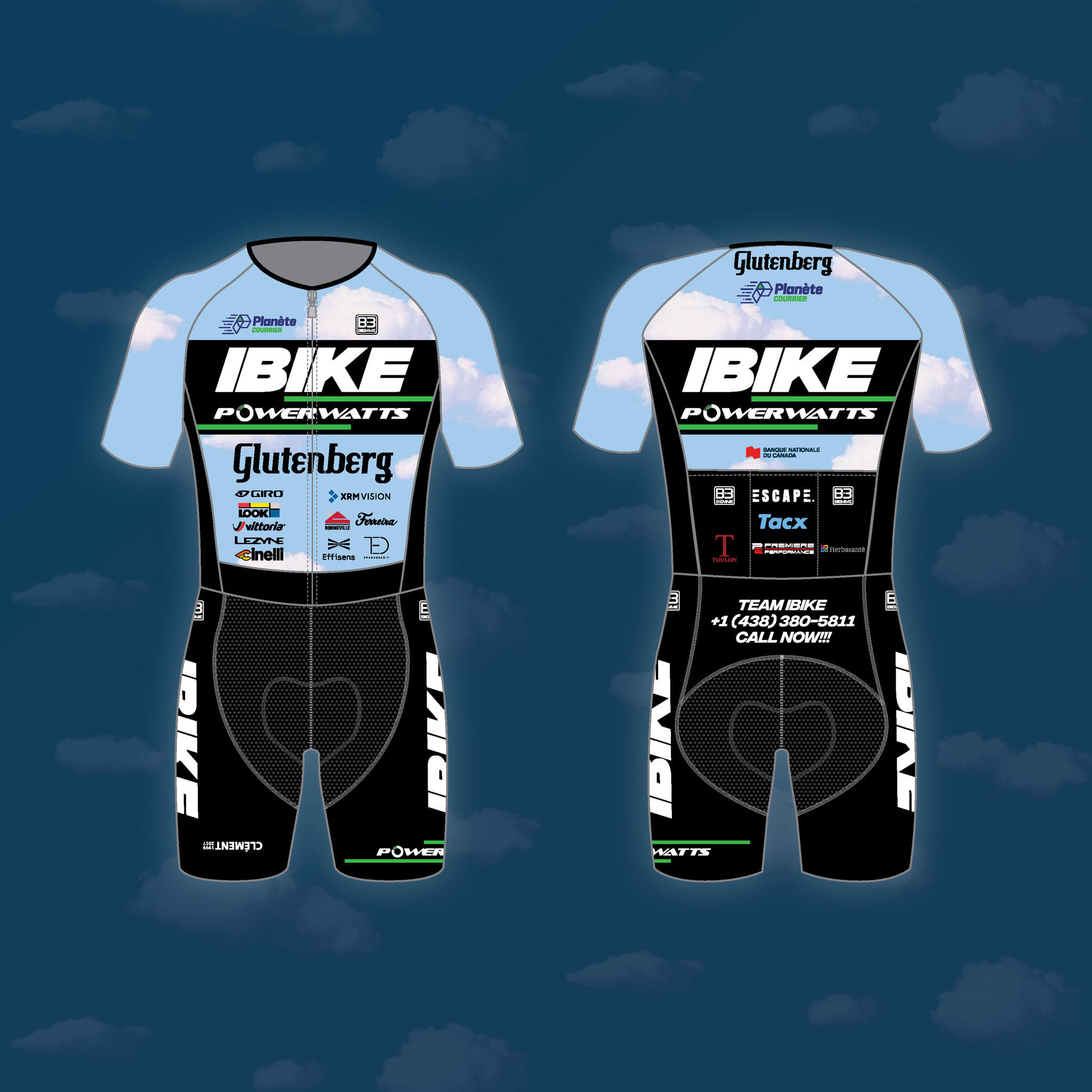 Year one of the partnership represents the biggest change for the Masters team.  However, as a result of the depth, experience and support that come with an association to the PowerWatts brand, there will be lasting effects on the other categories that continue to grow. Team IBIKE will be bringing squads to line up in S1F, S1, S3, M1 and M2 categories on a regular basis.  Every year we get bigger, every year we get stronger because together we are more.  2021 will be our deepest and strongest line up in our team's history thanks to the PowerWatts partnership.  
A huge thanks goes out to all our sponsors… list …  A special welcome goes out to the new sponsors and riders as a result of the merger… list…  We are excited to prove to our sponsors we are worthy, to prove to the community we are supportive and to the peloton that we are for real.  We have been and continue to be considered an underdog.  Will 2021 be the year the team is considered as established?  That will be up to us to determine.  The 2021 season started yesterday and we will be ready for the tomorrow that is coming.